Luke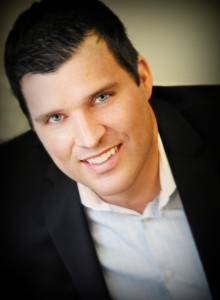 Luke O'Reilly
President, Licensed Real Estate Broker
(386) 246-9934
Fax : (386) 246-9938
Luke O'Reilly is the broker of Hammock Real Estate Group, and with almost 20 years of experience in the local market, Mr. O'Reilly has the expertise that buyers, sellers, agents and developers are looking for.  As a resident of Ocean Hammock/Hammock Beach, Mr. O'Reilly has the local knowledge needed to assist Realtors and clients in all their real estate endeavors.
Mr. O'Reilly founded Hammock Real Estate Group with the idea that both buyers and sellers desired to work with true local experts. The company's staff consists exclusively of residents of Flagler County, and the firm prides itself on being locally owned and operated. The community response to this approach has been tremendous, as Hammock Real Estate Group has been the #1 boutique real estate brokerage in the Hammock for many years now.
Mr. O'Reilly also is the owner and president of Cinnamon Beach Vacations, a popular vacation rental management company in the area, and its sister firm, Cinnamon Beach Realty.
Prior to becoming an entrepreneur in 2009, Mr. O'Reilly served as the Director of Real Estate Sales for a fully integrated real estate development and financial services advisory firm based in Central Florida. He was also previously employed at Centex Destination Properties (CDP), the luxury division of Centex Homes, a Fortune 500 Company.  CDP developed Flagler County communities such as Cinnamon Beach, The Villas at Hammock Beach, Tidelands, Palm Coast Resort and Canopy Walk.
Mr. O'Reilly holds a B.S. in Business Administration from the University of Rhode Island.